Professional intuitive services. Private and confidential.
We work with a range of disciplines to help you balance your work-life realities in the regular world.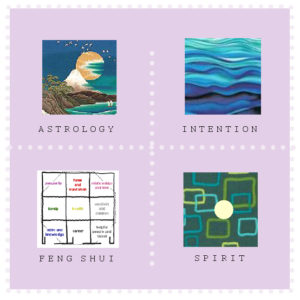 Astrology & Numerology
Feng Shui
Intention
Spirit
Health: body & aura
Intuitive services for people with regular lives. Applying astrology, intention, feng shui and inter-dimensional intelligence to a complex world.
Nothing wonky or weird. Just information using disciplines you may not yet have considered.
Clients for these life coach services can be individuals for personal, family or career interests, as well as businesses or organizations that need an alternative rethink on their direction and goals.
By appointment only.
All consultations and private and confidential.