What we do: We work with a range of intuitive and energy disciplines to help you balance your work-life realities in the regular world.  Insights for practical application in the real world, for individuals, families and businesses are provided in reports. Those reports are personalized and custom to you or your business, with the goal of supporting your growth, evolution and success.
How we do these reports:
Intuitive work: Using a mix of clairvoyance, clairaudience, astral travel and access to higher dimensions and time threads.
Toolkit: Includes an appropriate mix of astrology and numerology, symbology, tarot, feng shui, Reiki, aura reading, energy management, and access to alternate realms.
Grounded: We pay attention to real world situations and events.
Why we do this: We believe in good will, good intention, and intelligent application of information that moves the marker forward for you, your family or your corporate life. Everyone deserves 'a piece of the pie', their own portion of success.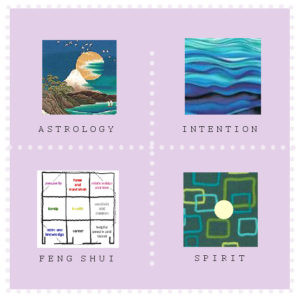 How consultations are done: Consultations by email (or by phone in some circumstances).  A first-time introductory report (just $15 Cdn) answers one question. From there, proceed on your own budget and timeline
Types of reports:
PERSONAL: $95 per report on personal questions (5 questions)

relationships, career, relocation, pets

FAMILY: $195 per report (3 questions)

interrelationships, goals, locations, reunions

CORPORATE:  $1,250 per report (3 questions).

corporate mission, products and services, board and executive, employees, price points, marketing, capital investment, operational strategies.